Super-Pharm, the leading beauty cosmetics retailer in Israel launched its second "Beauty Vlogger Academy". An academy which will form, shape and instruct Israel's next generation of beauty vloggers.
Unlike in other parts of the world, where there are many YouTubers women can turn to for advice on how to create the latest look, in Israel there are but a handful of beauty YouTubers. That's why Super-Pharm decided to fill in the gap and launch a search for Israel's next big "Beauter".
The commercial we created for the launch of the search, was inspired by the shape of the YouTube video frame and took several months of planning. The reason is that most of the action revolves around seven different frames which were hand crafted out of paper and cardboard. To complicate things further, we added to each frame elements such as cogs, folding concertinas, led lights and more which made the production challenging as they had to be hand operated on the set and the actress had to react to them on cue.
But hey, who wouldn't go the extra mile for aesthetics right!?
Watch our commercial here:
Get animated gifs of the craft in process:
-Planning a vector design: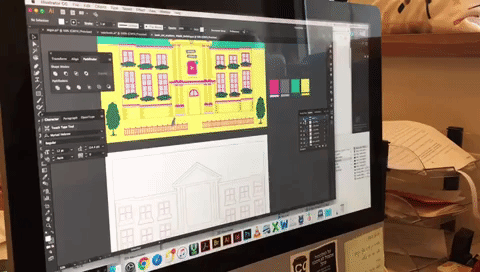 -Cutting hundreds of paper elements by hand and laser machine: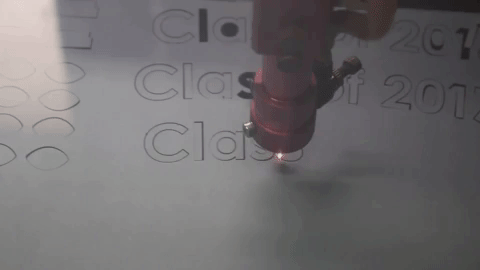 – Gluing and assembling the frames and 3d elements together:
http://gph.is/2uMKPkc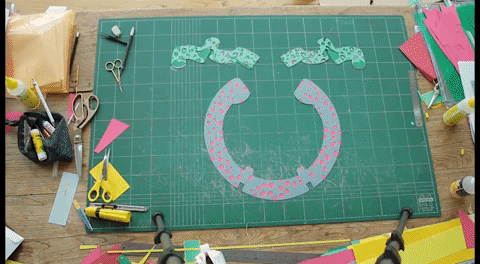 Credits:
Client: Super-Pharm
Advertising Agency: BBR Saatchi & Saatchi, Israel
CEO: Yossi Lubaton
CCO: Idan Regev
Creative Director: Idan Levy
Digital Creative Director: Idan Kligerman
Creative team: Eran (Shushu) Spanier, Tani Zipper, Carmel Gilan
Craft Artist: Carmel Gilan
VP Production & Content: Dorit Gvili
Production: Maya Palmon
UI/UX: Gal Mamalya
VP-Group Account Head: Ben Muskal
Account Supervisor: Noa Sharf
Account Executive: Gili Peer & Rotem Mizrachi Yoshia
VP Strategy: Joe Baruch
Planning Supervisor: Moran Nurok
Creative Coordinator: Eva Hasson
Production company: Udini (Udi Efrat)
Director: Eran (Shushu) Spanier
Advising Director: Ram Baruch
Studio: Zehava Gonen Greenberg, Anastasia Poltavski, Yaniv Shahar, Michael Shely, Liron Harel